Hey Guys! It is Max here and we shall dive into the books that I had read in the month of February and converse on my Goodreads reading challenge today.
To be honest, I did not expect February to be over so soon but it is the shortest month of the year so, I should not be surprised at the dosage of the novels I had consumed last month. If you are wondering how many books that I had covered last month, I read 5 books and we shall discuss on my Goodreads challenge before we linger on that topic. 
I have just monitored my Goodreads reading challenge and I had read a total of 13/100 books in the past two months and I am 3 books behind my reading schedule. Not going to lie, I am a little stressed out but I will attempt to ameliorate the tension and just read at my own timing. I presume that the reason why I am enduring this phenomenon is because of the worldwide epidemic- reading slump. I did not know when it happened or how it came about but I am going to persist until it evacuates from my cells. 
Now that we have discussed on the Goodreads topic, we shall move on to the February Wrap-Up.
*
1. Percy Jackson and The Last Olympian By Rick Riordan
Genre: Middle-Grade Fantasy
Page count: 381
This is the last book in the Percy Jackson series and the first novel that I had finished in the month of February. Obviously, I am not going to summarize this book for any of you because I do not want to drop an inadvertent spoiler and make you fluctuate far away from this series! All I can say is: I adore this book series from the start to the end and even though it is a middle-grade series, anyone can read it. I hope you will give it a try if you have yet to read it. 
Now, for the ones that have read this novel, I did a spoiler-filled 'vlog' style read-with-me article that you can survey to examine how much I enjoy myself when I read this novel. So, I shall drop the link here: READING PERCY JACKSON FOR THE FIRST TIME | THE LAST OLYMPIAN
Overall, I gave this book a gorgeous (A+) 100%. It is a perfect end to a fantastic series.
2. How to win friends and influence people By Dale Carnegie
Genre: Self-Help
Page count: 288
This self-help novel took me forever to dispatch. Do not let that statement reel you away from this book though, that is not my intention. The reason why it had taken me a long time to finally terminate the novel is because of the writing style; I am not used to it. Basically, the author lectures us with lessons on how to improve ourselves to become more humane and compassionate towards others by providing 6 stories of famous/obscure people lives and how they dealt with things or how to learn from their mistakes. Each lesson we are given 6 different people stories. I figure that that is why it took me so long to finish it because this is the first time that I am embarking on a quest to extricate myself from my comfort zone to read a self-help novel and I am just used to novels that tell a coherent story.
However, I did learn a collection of good materials that I can apply in my life and I am grateful that this book existed. Now, I am going to copy my review from Goodreads for this novel and paste it here:
'Although I do not agree with the term 'win friends' and thought that this self-help novel was far from impeccable, I thought that this novel should still be read as it covers a plethora of infallible and incisive points in which we could apply in our lives!'
So, I highly recommend you to give this self-help book a try. My overall rating for this novel is an A (80%).
3. We were liars By E. Lockhart
Genre: Young Adult Mystery Fiction
Page count: 242
This book is almost impossible to summarize without giving away spoilers and I do not believe that I am competent enough to proffer a summary of this book to you because I am afraid that once it is given, the shock factor will be over and the book will not attract your attention anymore. Well, all I am going to say is: this novel is one of my favourite books of the year and it made me sob… for a good 5 minutes after I dispatched the novel. 
I am hoping to do a book review for it … *finger crossed* … But it will probably not be permitted because if I start composing the review, I have to be cautious of the information that I am giving and yes to the stress. So, let me see if I can make it completely spoiler free or not. If I can, I will definitely be posting that review on my blog. If not, then the review will be eliminated.
Well, my overall rating for this novel is an A+ (90%).
4. Throne Of Glass By Sarah J. Maas
Genre: Young Adult Fantasy
Page count: 406
I furnished this book with 4 glowing stars on Goodreads initially as I thought it was a fantastic start to a series and I enjoyed myself immensely. However, recently I took it down to 2 stars because I retained on the characters' decision and their incisiveness, the dialogue and the overall scope of the world and thought some of them were rather silly.
I am not going to loiter on this book for a long time as I have decided to construct a book review on it but let's just dwell a little on the fact that Celaena is the world most infamous assassin and when she is being recruited by the Prince to be his Champion in a to-the-death tournament with other Champions, all she can think about is how handsome the prince is despite hating the Royals. When she is in court, her assassin's qualities died and they were replaced by cutesy romance and love drunk goggling eyes and all. There is a love triangle in the book and the protagonist falls for- obviously, the prince which I thought they had zero chemistry even though they had mutual attraction. The other love interest has more chemistry with her and I thought she would end up with him instead of the zero chemistry dude. 
Again, being a notorious assassin means you will be observant at all times. Just to throw the 'tournament' in, you will think that an assassin will train and use up almost half of her time for that so that it will be more beneficial for the particular assassin to win the freaking contest. Instead of doing those things, Celaena dedicated her time to explore the palace, read books, play the piano, attempting to go to balls, wear beautiful dresses and etc. In addition, she is literally oblivious to her surrounding and monsters could just sneak up on her and kill her and she would not even know that she is dead. 
Gosh, there are so much more that I would like to converse on. I will be making a book review for this soon. So, stay tuned for that. Well, my overall rating for this novel is (E) 46%.
5. Creatures Of The Night By Kate Thompson
Genre: Young Adult Mystery Horror
Page count: 260
This book has already made it on my Worst Books of the year list. I would give this book zero stars on Goodreads if I could because it did not even deserve 1 star. That is how I vehemently hated this novel. In case you are wondering, I will be composing a rant review on my blog to compensate my emotions because every time I think or even see this book lying around my house, my heart hammered with anger; my emotions: apoplectic with rage. Just to perform catharsis, allow me to bluster like a demented exasperated bitch:
For a novel that is enmeshed in the horror and mystery genre, the horror genre is not even prominent in the slightest. The mystery element is almost laughable because it is not even resolved in the end and it only happened half-way through the book since the characters did not even acknowledge or care about the fact that a human being disappeared before they moved into the house.

Characters lack substance; irredeemable; It was as if they were just there to abuse each other. 

Foul language is conspicuous in every corner of the novel.

Boring details on how to use farm tools and perform certain acts that are relating to farming.

Inconsistent writing style.
There are definitely more as I have made an entire list sanctified to the crafting of the book review and to converse on the fact that I hated it. *At this point, I do not even care if hate is a strong word* 
My overall rating for this book is (F) 0%.
*
Currently reading:
1. The Da Vinci Code By Dan Brown
Genre: Mystery Thriller
Page count: 489
I just started this novel and I am definitely intrigued by the storyline. However, I have one minor issue with the writing style: it's more telling than showing. Other than that, I am okay with the book and I cannot wait to see what I will think about it once I finish the novel! Let me know what you thought about the novel in the comment section below but no spoiler as I am still making my way through the novel.
2. Black Widow (2014), Volume 1 By Nathan Edmonson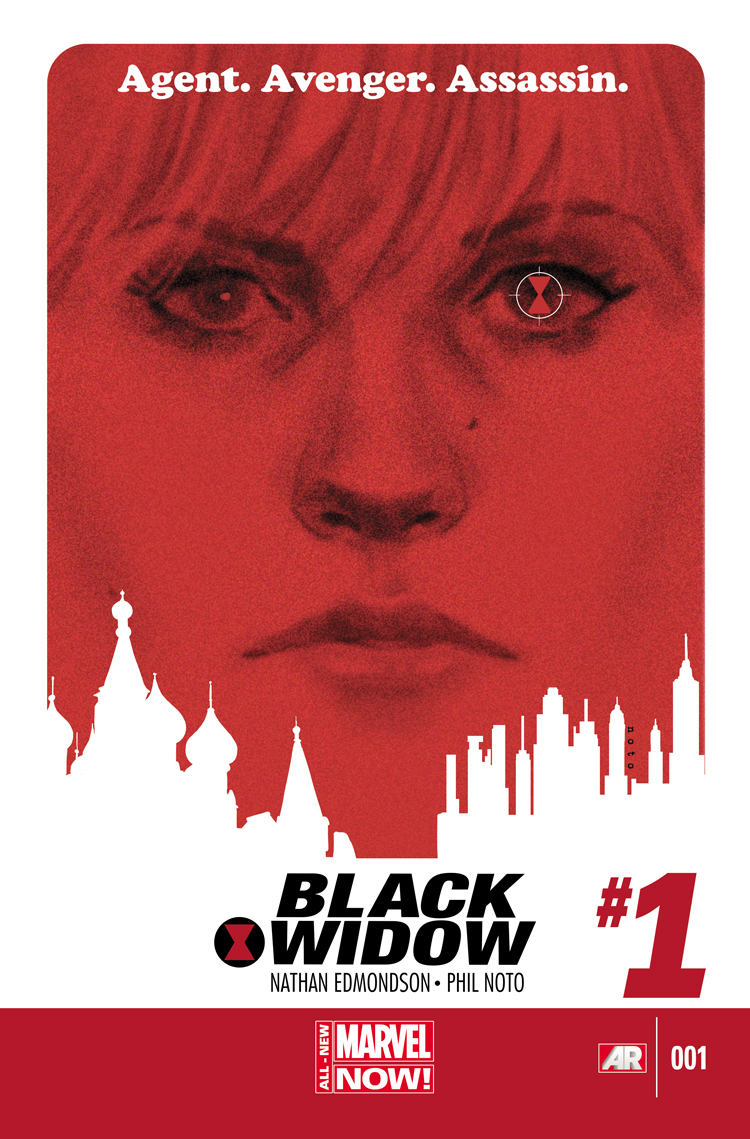 Genre: Graphic Novel
Page count: 144
I loaned the ebook copy from my public library and I am again, making my way through the graphic novel like The Da Vinci Code. It is my first time reading a graphic novel and I am excited to see where it will take me: will it make me read more graphic novels in the future or deliberate me away from the genre? However, I am enjoying myself – very much – when I open up the novel to read. So, we shall see if it is going to make-or-break the genre for me.
---
This is the end of my 'February Reading Wrap Up!'  I hope you all enjoyed it and let me know what your reading wrap up was in the comment box below! Follow me with your email/WordPress account to get notifications when I post a new article! Have a great day ahead!