Hey Guys! It is Max here and today, I will be sharing my December To-Be-Read piles with you guys! I promise you that this TBR will not get too ambitious as I am going to travel to another country on a plane for the first time! 
If you are wondering where I will be heading to, I am going to visit Australia and I cannot wait to feel the wondrous atmosphere there! 
Sorry for babbling on but we shall now dive into the TBR pile for December 2018!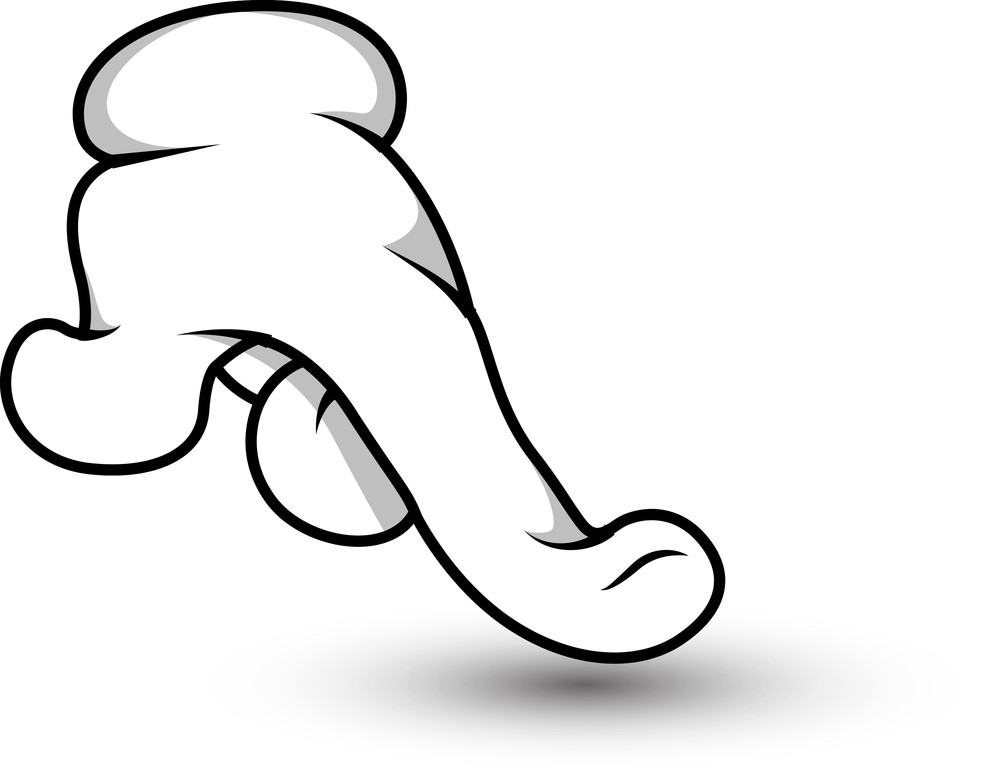 1. The Kiss Of Deception By Mary E. Pearson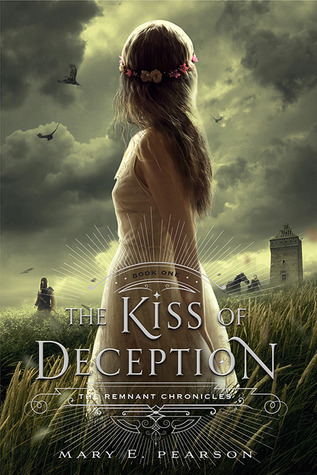 Synopsis:
A princess must find her place in a reborn world.
She flees on her wedding day.
She steals ancient documents from the Chancellor's secret collection.
She is pursued by bounty hunters sent by her own father.
She is Princess Lia, seventeen, First Daughter of the House of Morrighan.
The Kingdom of Morrighan is steeped in tradition and the stories of a bygone world, but some traditions Lia can't abide. Like having to marry someone she's never met to secure a political alliance.
Fed up and ready for a new life, Lia flees to a distant village on the morning of her wedding. She settles in among the common folk, intrigued when two mysterious and handsome strangers arrive—and unaware that one is the jilted prince and the other an assassin sent to kill her. Deceptions swirl and Lia finds herself on the brink of unlocking perilous secrets—secrets that may unravel her world—even as she feels herself falling in love.
Me:
I am going to read this on the plane when I am heading to Australia since it is a 7hr+ flight in order to release myself from the boredom and kill some time. Mind you, I will be taking notes when I am reading this novel to compose a review for it on my blog to allow you guys to observe if it is worth the read or not.
So, stay tuned for that!
2. Little Fires Everywhere By Celeste Ng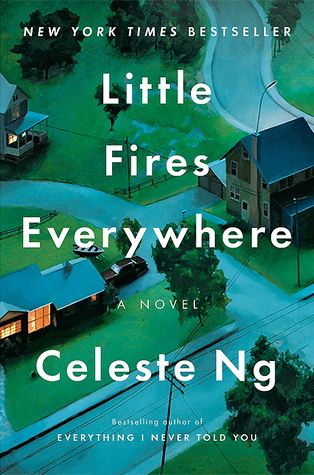 Synopsis:
Everyone in Shaker Heights was talking about it that summer: how Isabelle, the last of the Richardson children, had finally gone around the bend and burned the house down.
In Shaker Heights, a placid, progressive suburb of Cleveland, everything is meticulously planned – from the layout of the winding roads to the colours of the houses to the successful lives its residents will go on to lead. And no one embodies this spirit more than Elena Richardson, whose guiding principle is playing by the rules.
Enter Mia Warren – an enigmatic artist and single mother – who arrives in this idyllic bubble with her teenage daughter Pearl, and rents a house from the Richardsons. Soon Mia and Pearl become more than just tenants: all four Richardson children are drawn to the alluring mother-daughter pair. But Mia carries with her a mysterious past and a disregard for the rules that threatens to upend this carefully ordered community.
When the Richardsons' friends attempt to adopt a Chinese-American baby, a custody battle erupts that dramatically divides the town and puts Mia and Mrs Richardson on opposing sides. Suspicious of Mia and her motives, Mrs Richardson becomes determined to uncover the secrets in Mia's past. But her obsession will come at unexpected and devastating costs to her own family – and Mia's.
Little Fires Everywhere explores the weight of long-held secrets and the ferocious pull of motherhood-and the danger of believing that planning and following the rules can avert disaster or heartbreak.
Me:
I will be reading this novel on the way back home from Australia because, again, it is a 7hrs+ flight and I do not want to get bored so, stay tuned for the review!
3. The Nowhere Girls By Amy Reeds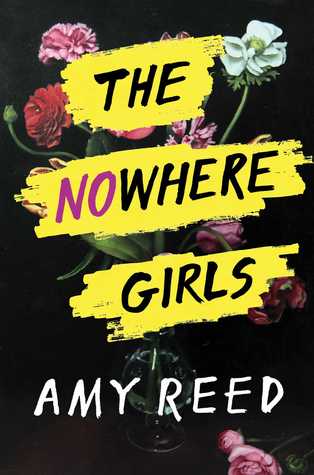 Synopsis:
Three misfits come together to avenge the rape of a fellow classmate and in the process trigger a change in the misogynist culture at their high school transforming the lives of everyone around them in this searing and timely story.
Who are the Nowhere Girls?
They're everygirl. But they start with just three:
Grace Salter is the new girl in town, whose family was run out of their former community after her southern Baptist preacher mom turned into a radical liberal after falling off a horse and bumping her head.
Rosina Suarez is the queer punk girl in a conservative Mexican immigrant family, who dreams of a life playing music instead of babysitting her gaggle of cousins and waitressing at her uncle's restaurant.
Erin Delillo is obsessed with two things: marine biology and Star Trek: The Next Generation, but they aren't enough to distract her from her suspicion that she may in fact be an android.
When Grace learns that Lucy Moynihan, the former occupant of her new home, was run out of town for having accused the popular guys at school of gang rape, she's incensed that Lucy never had justice. For their own personal reasons, Rosina and Erin feel equally deeply about Lucy's tragedy, so they form an anonymous group of girls at Prescott High to resist the sexist culture at their school, which includes boycotting sex of any kind with the male students.
Told in alternating perspectives, this groundbreaking novel is an indictment of rape culture and explores with bold honesty the deepest questions about teen girls and sexuality.
Me:
I will read this novel in Australia when I have some time off from having fun and visiting picturesque places/locations. So, if I am not able to finish this novel there which I highly doubt, I will read it on the plane, alongside Little Fires Everywhere.
4. Rebels and Fools By David Michael Williams
Synopsis:
The greatest peace treaty in Altaerran history is unraveling. As civil war threatens the Continent United, two fallen Knights of Superius are forced to join the rebels they once condemned. Hounded by assassins and assailed by doubt, they flee to Capricon in search of answers — only to discover the island harbors dark secrets of its own. 
Alongside a mostly reformed thief, a dethroned pirate king, a mysterious woman with a magical sword, and other would-be heroes, the fugitives encounter a sinister power that has taken root within the Alliance. If the Renegades and Knighthood can't rise above their bitter rivalry, both factions — and the realm itself — are doomed. 
Me:
I am currently reading this novel and I thought what I was reading was really pleasant because the story unfurled properly although I am just at Page 69, could not really say much of anything but I am truly enjoying the process of this book's cycle.
Again, stay tuned for the review!
---
Now, there's a bridge between this section and the section above because the above is the books that I want to read and this section will be the books that I had already read in December. So, let us begin!
1. The Girl On The Train By Paula Hawkins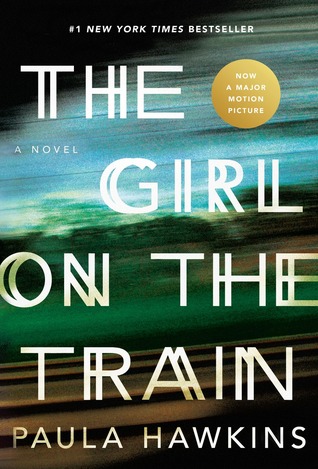 Synopsis:
Rachel catches the same commuter train every morning. She knows it will wait at the same signal each time, overlooking a row of back gardens. She's even started to feel like she knows the people who live in one of the houses. 'Jess and Jason', she calls them. Their life – as she sees it – is perfect. If only Rachel could be that happy. And then she sees something shocking. It's only a minute until the train moves on, but it's enough. Now everything's changed. Now Rachel has a chance to become a part of the lives she's only watched from afar. Now they'll see; she's much more than just the girl on the train…
Me:
Meh. I did not really like this novel. A review will be coming on my blog soon so, we shall discuss my likes and dislikes for this novel there! 
2. Witch Hill By Marcus Sedgwick
Synopsis:
The fire was a family tragedy that Jamie can't forget, even in his dreams. Now something terrifying involving a witch and a frightened girl is happening to Jamie in Crownhill, the village where he's been sent to get over his problems.
Me:
Again, a really 'Meh' read. I did not like the execution of this novel and thought it could improve? A review will, again, be up on this channel really soon so we shall discuss the novel there.
3. Tiger Trouble By Grant Goodman
Synopsis:
SECRET MISSIONS. SPIN KICKS. SINISTER GHOSTS.
Thirteen year-old Agent Darcy is one of the top students at the Bureau of Sneakery, where there are three rules every agent must follow: never make friends with an outsider, never speak of the Bureau, and never reveal your real name. Lately, Darcy has hit a rough patch: her rival, Agent Serena, keeps outdoing her. If things keep going this way, Darcy is convinced that no one will ever assign her a real mission.
Ninja Steve's city, Ninjastoria, is the home of sword fights, throwing stars, and Tae Kwon Donuts. Unlike his genius older sister, twelve year-old Steve isn't the best ninja student. He'd rather be swinging a sword instead of taking notes in class. Steve, however, is about to learn that being a true ninja means far more than being able to use a sword.
When Darcy is sent to Ninjastoria as an exchange student, it will turn both of their lives upside-down and raise all kinds of questions:
What do the mecha-moles want? Who is the man in the gray mask? What do ninjas eat for lunch? And why is there a menacing tiger on the cover of this book? 
Me:
A review for this book is already up on my blog and if you have read that review, you would get the idea that I pretty much spurned this novel so, do examine it if you have the time to read it!
4. The Nest By Kenneth Oppel
Synopsis:
For some kids summer is a sun-soaked season of fun. But for Steve, it's just another season of worries. Worries about his sick newborn baby brother who is fighting to survive, worries about his parents who are struggling to cope, even worries about the wasp's nest looming ominously from the eaves. So when a mysterious wasp queen invades his dreams, offering to "fix" the baby, Steve thinks his prayers have been answered.
All he has to do is say "Yes." But "yes" is a powerful word. It is also a dangerous one. And once it is uttered, can it be taken back?
Me:
I freaking love this novel! I thought it was such a cute read and again, if you have the time, do check out the review that I had composed for this book!
5. Harry Potter and the Deathly Hallows By J.K Rowling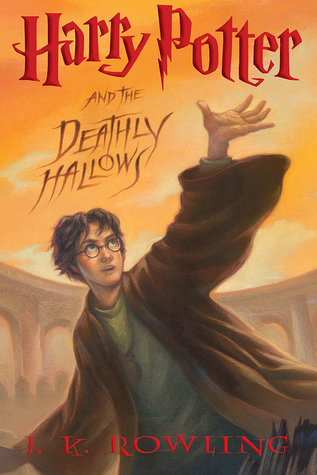 Synopsis:
Harry Potter is leaving Privet Drive for the last time. But as he climbs into the sidecar of Hagrid's motorbike and they take to the skies, he knows Lord Voldemort and the Death Eaters will not be far behind.
The protective charm that has kept him safe until now is broken. But the Dark Lord is breathing fear into everything he loves. And he knows he can't keep hiding.
To stop Voldemort, Harry knows he must find the remaining Horcruxes and destroy them.
He will have to face his enemy in one final battle.
Me:
I. FREAKING. LOVE. THE. HECK. OUT. OF. THIS. BOOK.
This book is literally a sob fest. So many people died and so many people saved like I was glad that certain characters did not die but the others, their lives. Oh my gosh, what a sad conclusion. I cannot even grasp the fact that this is the concluding novel.
If you would like to see my ranking for each of the Harry Potter Books, here's the link to the article: ALIGNING MY LEAST TO MOST FAVOURED HARRY POTTER BOOKS
---
This is the end of my December TBR list! I hope you all enjoyed it and let me know your December TBR down in the comment box below! Follow me with your email/WordPress account to get notifications when I post a new article! Bye!