Hey Guys! It is Max here and I will be doing a book review for 'Happyland: A Fairy Tale In Two Parts' By Tes Mekonnen today. Honestly, I did not really enjoy reading this novel because there were lots of flaws in it but we will be going into that in detail later in the review. Now, let us get into the mini-summary of the book!
Happyland: A Fairy Tale In Two Parts is a Young Adult, Fantasy novel following Lily Marshmellow and Prince Gobbledygook as they venture into areas of the earth to find a possible road into Happyland where sadness and deep sorrows do not exist. So, let us now get into the book review!
Disclaimer:
All thoughts and opinions are on my own and…
A copy of the book was sent to me by the author in exchange for an honest review!
Also, This is a spoiler-free review. So, feel free to stay until the end!
Disclaimer from the author:
Readers have brought to my attention. There is an issue with how Lily Marshmellow is represented. Lily Marshmellow is not an object or some weak woman that requires a man to save her. She is Life. Prince Gobbledygook is in some sort of purgatory and she is his mirror. I must emphasize this– Lily Marshmellow is Life and Life doesn't talk and we all want to fight for it. I tried to infuse my philosophy into Happyland. Prince Gobbledygook is the now. Lily Marshmellow is Life. Adolfo Dumfries is future (a cautionary tale). Leopold Balthazar II is Past. This story might be fictitious, but it explains my journey for seeking happiness.
With those aside, let us now officially get into the book review!
"My wish came true, Lily! I have a pair of tickets to Happyland." It is the truth, he finds a pair of metal tickets that are bronze and dullish and thay only say: HAPPYLAND."- Happyland: A Fairy Tale In Two Parts, Tes Mekonnen.
Synopsis:
Would you like to court me to Happyland?" Prince Gobbledygook asks Lily Marshmallow and himself. Therein the journey begins to find Happyland. Follow him as he tries to define happiness with a little help from his friends, Big Wig Sophisticated Pig, Brutus Beaujolais and Cornelius Wordbook, an English gentleman with a book-for-a-head. Prince Gobbledygook duels, loses his ladylove, regains his original name and gains a friendship that will last for fourforevers. Will they make it to Happyland?
My thoughts: The Beginning
Before we get into the actual review, I would like to make a review on the gorgeous cover of this book. The gorgeous cover has a perfect blend of colours and I feel how minimalistic it is because it does not really have a lot of art on the cover and the part with the oval and both the princess and the prince is beautiful! Therefore, I enjoyed how beautiful the design for this book cover is!
Let us begin with the actual review by starting off with the pacing of the novel. The pacing of the novel was quick as it had taken me thirty minutes to read this book and plus, the novel only has 150 pages contain in it. However, the hardest part to get through this novel, for me, was the writing style which I will talk more about later on but for now, I will only say that the style of writing in this book was rather, unpleasant and tedious. Therefore, I enjoyed the pacing of this book.
Moving on, we have both of the atmosphere and the world-building that I would like to speak on in this review. The atmosphere that had clung to this short book was phenomenal. It was suspenseful and sad but not romantic because the romance aspect of this novel was really bad. The characters fell in love with each other too quickly and just.. No. Normally, I would enjoy insta-love in books if it is done unbelievably, but the insta-love in the novel was not good. Therefore, I have my likes and dislikes for this novel.
In addition to the previous paragraph, I thought the world-building of this book was very lack-lustred because the world did not expand throughout the novel and they kept talking about HAPPYLAND but when the protagonist and his bride reached the kingdom, they did not enter through those gates. Plus, there were so many odd-looking characters such as The Dictionary-head character was introduced in the story but there were not any growth in them except for a few odd glimpses of their past. Thus, I disfavour the world-building that was placed in this novel.
Furthermore, we now have the morals that were placed at the end of each chapter that I would like to canvass. I enjoyed what the author had written in the morals section because it had taught and can teach many others on how a person should be kind-hearted and more. Thus, I loved the morals section of the book!
Moving on, we have the relationship that I would like to stress on in this review. The relationships between the characters in this book were not performed greatly because there was a horrible love-triangle in the book and 10+ pages into the book, the prince just married a girl that he had just met out of nowhere in this book world. In addition, there was not any progress in their relationship throughout the book. Therefore, I disliked the relationship aspect of this novel.
Moreover, we have the illustrations in the novel that I would like to address. Just like the cover of this book, the illustrations were equally fantastic as the colours were put together equally and I thought, personally, that they were a great addition in this novel because all of them fit symmetrically into the book. Thus, I loved the illustrations and I will let you guys observe on the illustrations now:
The above image has most of the characters in the book and guys!!! The illustrations are beautiful… Aren't they? I loved them and I enjoyed how they were added to the story. Thus, beautiful illustrations.
Finally, we have the predictability of this novel that I would like to discuss. I thought the novel was not as predictable as it seemed which is a good thing because as we flip through the pages of the book, more and more characters spring up and more plots are being served and of course, there were a few scenes in this rather short novel that I had not seen coming. Therefore, it was a great delight to know that this book was not predictable!
Now, let us get into the writing section of this review!
Writing: The Middle
I did not like the style of writing for this book because it was inarticulate, rambling and diffuse. To make my point, I will pick the first paragraph from the book to demonstrate the writing style to you guys:
"Time upon once, a gentlewoeman is seated underneath a weeping willow tree- atop a donut pillow- in the lotus position."- Happyland: A Fairy Tale In Two Parts, Tes Mekonnen.
Although I finished this book in thirty minutes, I thought it was a hard book to get through because the words were all jumbled up together and the author loves to describe the world around the protagonist like this:
"Lily Marshmellow is a lonely lily (a lonelily) unbeknownst to this and to the otherworld- this stupefies him. Prince Gobbledygook studies her countenance, counting her sadness. He lifts his portmanteau, hotfoots it to her and executes a ballerino jump about; therefore, he lands before her feet- but not on all fours."- Happyland: A Fairy Tale In Two Parts, Tes Mekonnen.
Okay, what?
First of all, what otherworld was the author trying to let us know because it was not explained in the novel? Secondly, how does one count sadness? It just does not click with me. Finally, "Lily Marshmellow is a lonely lily (a lonelily)", what? why did the author add the (lonelily) into the sentence? It was deemed as unnecessary, at least to me.
Furthermore, I would like to talk about the vulgar words in this book. The words such as Jackass and something else that I had forgotten were used in a sentence or two in the book which I thought they were unnecessary because those words do not fit into the book at all and they just appeared out of the blue. Therefore, I disliked the use of bad words in this novel.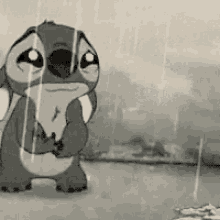 Therefore, the conclusion of this section is that I did not like the writing style of this book. So, let us now get into the characters' review section of this review.
Characters: The 3/4 Section Of The Review
Lily Marshmellow: She was a rather odd character to be placed in the book because she doesn't speak and as the author had said in the disclaimer: she is life itself. But not many people will acknowledge that fact because it was not written in the book. In addition, I felt like she was instantly loved by everyone that she met which was odd. Therefore, she did not really have any characteristics except for her title as life in human form.
Prince Gobbledygook: I do not even understand what he was trying to say most of the time and he was instantly in love with Lily due to the fact that she cried under a tree. Plus, the prince and the other character, which I would not spoil, fought over who should be in love with Lily. Why? Please, let Lily love who she loves, alright? Therefore, I did not really like his nature in this book.
Enoch Soloman: He watched Lily as she had awoken from her siesta and he literally fell in love with her before she had even awoken from her sleep! In addition, I would like to stress on the fact that he was the only one that had character development by the end of the novel because he finally reunited with his dad after running away from him for so long.Therefore, I liked him more than the other characters in this book but I disliked him for the insta-love. So, yes.
Adolfo Dumfries: He was a character that does not leave my tongue with a good taste. Adolfo was a little weird although I understood and resonate with his sadness, the story that he had captured Lily to tell and replace her as his ex-girlfriend was not at all that good. Therefore, I have no idea why his character had to be placed in the book.
Overall: The Ending
I am giving this book a 43.2% rating. I did not really enjoy it but I hope you guys would give it a try! Maybe it will work out for you!