Hey Guys! It is Max here and today's article is going to be interesting and exciting and fun because I will be doing my Top 5 Most Anticipated Book Releases for the rest of 2017 which means that there are a lot of new releases that I am anticipated for! 
Some books may not appear on this list. Now, it is not that I am not anticipating for this or that book to release, this list is simply just for my MOST anticipated books to release.. That's all. Yep..  *Awkward Silence*
So, without further ado, let us get into my 'Top 5 Most Anticipated Book Releases for the rest of 2017', shall we?
Wait! Before we get started, I would like to say that although I can only fit 5 books into my Top 5 most anticipated book releases for the rest of 2017, I would like to make an honourable mention to some books that I am anticipating for but those books do not fit into the Top 5 list. So, let us get started!
Honourable Mention:
Jane, Unlimited by Kristen Cashore
Synopsis:
Jane has lived an ordinary life, raised by her aunt Magnolia—an adjunct professor and deep sea photographer. Jane counted on Magnolia to make the world feel expansive and to turn life into an adventure. But Aunt Magnolia was lost a few months ago in Antarctica on one of her expeditions.
Now, with no direction, a year out of high school, and obsessed with making umbrellas that look like her own dreams (but mostly just mourning her aunt), she is easily swept away by Kiran Thrash—a glamorous, capricious acquaintance who shows up and asks Jane to accompany her to a gala at her family's island mansion called Tu Reviens.
Jane remembers her aunt telling her: "If anyone ever invites to you to Tu Reviens, promise me that you'll go." With nothing but a trunkful of umbrella parts to her name, Jane ventures out to the Thrash estate. Then her story takes a turn, or rather, five turns. What Jane doesn't know is that Tu Reviens will offer her choices that can ultimately determine the course of her untethered life. But at Tu Reviens, every choice comes with a reward, or a price.
---
Me:
This book sounds extremely interesting and it sounds like something I would have enjoyed! Not to mention, the cover is absolutely gorgeous! I am so obsess with the cover right now.. SO BEAUTIFUL! I cannot wait to get this book and also, I cannot wait to add it into my books collection!
---
Synopsis:
Time flies when you're plundering history.
Farway Gaius McCarthy was born outside of time. The son of a time-traveling Recorder from 2354 AD and a gladiator living in Rome in 95 AD, Far's birth defies the laws of nature. Exploring history himself is all he's ever wanted, and after failing his final time-traveling exam, Far takes a position commanding a ship with a crew of his friends as part of a black market operation to steal valuables from the past. 
But during a heist on the sinking Titanic, Far meets a mysterious girl who always seems to be one step ahead of him. Armed with knowledge that will bring Far's very existence into question, she will lead Far and his team on a race through time to discover a frightening truth: History is not as steady as it seems.
In this heart-stopping adventure, Ryan Graudin has created a fast-paced world that defies time and space.
---
Me:
Did I hear time traveling? Did I hear 'History is not as steady as it seems'? Oh my gosh, I am so Soo SOOOO hyped up for this book right now. I love time-traveling with a fast-paced world book and this book.. Sounds extremely unique and everything. I cannot wait to get my hands on this book! (By the way, the cover is gorgeous!)
---
Mirror, Mirror by Cara Delevingne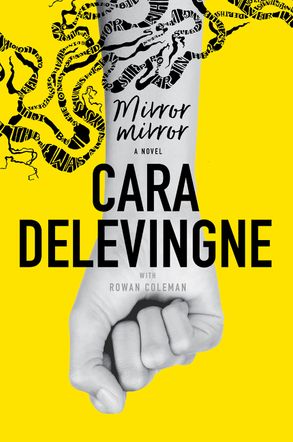 Synopsis:
Friend. Lover. Victim. Betrayer. 
When you look in the mirror, what do you see?
Sixteen-year-old friends Red, Leo, Naima and Rose are like anyone their age: figuring out who they are and trying to navigate the minefield of school and relationships. Life isn't perfect, but they're united by their love of music and excited about what the future holds for their band.
That is until Naima dies in tragic circumstances, leaving behind only one word. 'Sorry'.
What awful truth was she hiding? What dark secret was lurking behind her seemingly sunny persona? And how did Red, the self-styled protector of the group, fail to spot the warning signs?
While Rose turns to wild partying and Leo is shrouded by dark moods, Red sets out to uncover the truth and find out what – or perhaps who – was responsible for Naima's death.
It's a journey that will cause Red's world to crumble, exposing the dark and dangerous truth behind the fragile surface of their existence. Nothing will ever be the same again, because once a mirror is shattered, it can't be fixed.
---
Me:
When I was reading the synopsis for this book, it sort of gave me a vibe of 13 Reasons Why by Jay Asher but not really? I do not know.. But it does sound a little bit like 13 Reasons Why. Whatever. Nevertheless, I cannot wait to read this book.
---
So, those were the honourable books that I wanted to mention! Now, let us get into my Top 5 most anticipated book releases for the rest of 2017!
Top 5 Most Anticipated Books For The Rest Of 2017:
5. An Enchantment of Ravens by Margeret Rogerson
Synopsis:
Isobel is a prodigy portrait artist with a dangerous set of clients: the sinister fair folk, immortal creatures who cannot bake bread, weave cloth, or put a pen to paper without crumbling to dust. They crave human Craft with a terrible thirst, and Isobel's paintings are highly prized among them. But when she receives her first royal patron—Rook, the autumn prince—she makes a terrible mistake. She paints mortal sorrow in his eyes – a weakness that could cost him his life.
Furious and devastated, Rook spirits her away to the autumnlands to stand trial for her crime. Waylaid by the Wild Hunt's ghostly hounds, the tainted influence of the Alder King, and hideous monsters risen from barrow mounds, Isobel and Rook depend on one another for survival. Their alliance blossoms into trust, then love, violating the fair folks' ruthless Good Law. There's only one way to save both their lives, Isobel must drink from the Green Well, whose water will transform her into a fair one—at the cost of her Craft, for immortality is as stagnant as it is timeless.
Isobel has a choice: she can sacrifice her art for a future, or arm herself with paint and canvas against the ancient power of the fairy courts. Because secretly, her Craft represents a threat the fair folk have never faced in all the millennia of their unchanging lives: for the first time, her portraits have the power to make them feel.
---
Me: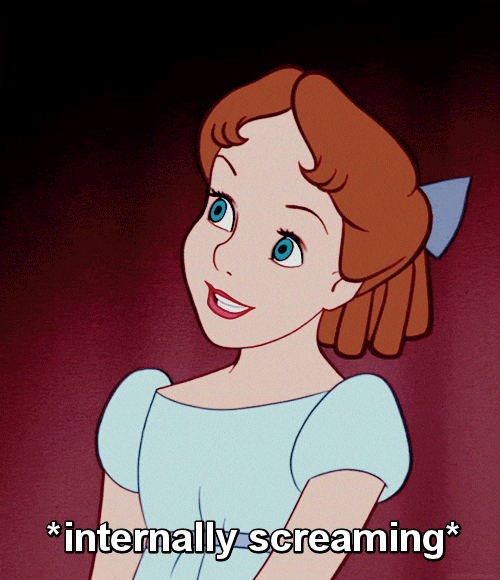 Both of the cover and the synopsis are giving me life right now. That synopsis is so freaking epic and it sparks my interest. No, it did not just spark my interest, it is literally giving me life and death at the same time! By the way, I am not being dramatic! Plus, that cover is so freaking beautiful!
---
4. Dear Martin by Nic Stone
Synopsis:
Justyce McAllister is top of his class, captain of the debate team, and set for the Ivy League next year—but none of that matters to the police officer who just put him in handcuffs. He is eventually released without charges (or an apology), but the incident has Justyce spooked. Despite leaving his rough neighborhood, he can't seem to escape the scorn of his former peers or the attitude of his prep school classmates. The only exception: Sarah Jane, Justyce's gorgeous—and white—debate partner he wishes he didn't have a thing for.
Struggling to cope with it all, Justyce starts a journal to Dr. Martin Luther King Jr. But do Dr. King's teachings hold up in the modern world? Justyce isn't so sure.
Then comes the day Justyce goes driving with his best friend, Manny, windows rolled down, music turned up. Way up. Much to the fury of the white off-duty cop beside them. Words fly. Shots are fired. And Justyce and Manny get caught in the crosshairs. In the media fallout, it's Justyce who is under attack. The truth of what happened that night—some would kill to know. Justyce is dying to forget.
---
Me:
GUYS! G-U-Y-S! I AM SO HAPPY THAT THIS BOOK IS COMING OUT…SOON! I CAN ABSOLUTELY NOT WAIT TO READ THIS BOOK BECAUSE IT SOUNDS LIKE THE HATE U GIVE BY ANGIE THOMAS WHICH I LOVED! [(KIND OF LIKE)THE HATE U GIVE – ROUND 2, ANYONE?]
---
3. Black Bird of Gallows by Meg Kassel
Synopsis:
A simple but forgotten truth: Where harbingers of death appear, the morgues will soon be full.
Angie Dovage can tell there's more to Reece Fernandez than just the tall, brooding athlete who has her classmates swooning, but she can't imagine his presence signals a tragedy that will devastate her small town. When something supernatural tries to attack her, Angie is thrown into a battle between good and evil she never saw coming. Right in the center of it is Reece—and he's not human.
What's more, she knows something most don't. That the secrets her town holds could kill them all. But that's only half as dangerous as falling in love with a harbinger of death.
---
Me:
My very-first thought for this book was: "OH MY GOODNESS, THAT IS ONE BEAUTIFUL COVER!" 
Then, I read the synopsis and I was like: "This is definitely going to be one beautiful book and one of my favourite books for 2017 because this book is right up to my alley!"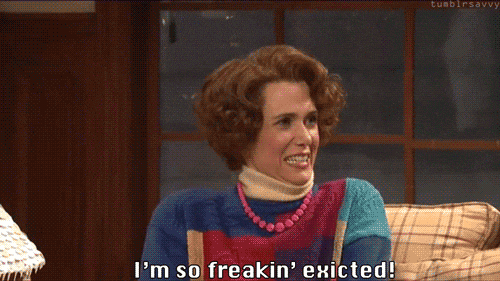 ---
2. The Goblins of Bellwater by Molly Ringle
Synopsis:
A contemporary romance inspired by Christina Rossetti's eerie, sensual poem, "Goblin Market." Four neighbors encounter sinister enchantments and a magical path to love in a small, modern-day Puget Sound town, where a fae realm hides in the woods and waters…
Most people have no idea goblins live in the woods around the small town of Bellwater, Washington. But some are about to find out. 
Skye, a young barista and artist, falls victim to a goblin curse in the forest one winter night, rendering her depressed and silenced, unable to speak of what happened. Her older sister, Livy, is at wit's end trying to understand what's wrong with her. Local mechanic Kit would know, but he doesn't talk of such things: he's the human liaison for the goblin tribe, a job he keeps secret and never wanted, thrust on him by an ancient family contract.
Unaware of what's happened to Skye, Kit starts dating Livy, trying to keep it casual to protect her from the attention of the goblins. Meanwhile, unbeknownst to Kit, Skye draws his cousin Grady into the spell through an enchanted kiss in the woods, dooming Grady and Skye both to become goblins and disappear from humankind forever.
It's a midwinter night's enchantment as Livy, the only one untainted by a spell, sets out to save them on a dangerous magical path of her own.
---
Me:
If you have read my status update on Goodreads, you would have known that I was approved for an ARC of this on Netgalley! 
The reason why I requested for this book was mainly because of the cover and the synopsis! The cover looks amazing and the synopsis sounds extremely fascinating and I cannot wait to read it to find out how the story is played out.
I also cannot wait for it to be released because I want to buy a physical copy of this book to add it onto my books collection!
---
1. 27 Hours by Tristina Wright
Synopsis:
Rumor Mora fears two things: hellhounds too strong for him to kill, and failure. Jude Welton has two dreams: for humans to stop killing monsters, and for his strange abilities to vanish.
But in no reality should a boy raised to love monsters fall for a boy raised to kill them.
Nyx Llorca keeps two secrets: the moon speaks to her, and she's in love with Dahlia, her best friend. Braeden Tennant wants two things: to get out from his mother's shadow, and to unlearn Epsilon's darkest secret.
They'll both have to commit treason to find the truth.
During one twenty-seven-hour night, if they can't stop the war between the colonies and the monsters from becoming a war of extinction, the things they wish for will never come true, and the things they fear will be all that's left.
27 Hours is a sweeping, thrilling story featuring a stellar cast of queer teenagers battling to save their homes and possibly every human on Sahara as the clock ticks down to zero.
---
Me:
Three Words: I cannot wait.
---
This is the end of my 'Top 5 Most Anticipated Book Releases for the rest of 2017'! I hope you all enjoyed it and follow me with your email/wordpress account to get notifications when I post a new article! Bye!