Hey Guys! It is Max here and today, I will be blogging on 'The Sunshine Blogger' award book tag. I was nominated by Noriko from Diary of a Bookfiend to do this award tag! Thank you Noriko, for nominating me! I really appreciate it! Guys, be sure to check out her blog article after you finish with mine, her article is extremely beautiful and amazing! Now, let us get into the Award tag, shall we?
Actually no, at least not yet because before we get started, I have an announcement to make!
Announcement: I have recently hit 2200 followers on this blog and thank you everyone for these amazing six months! Without each and every one of you, I will never make it this far! So, I really cannot wait to share more bookish reviews and content with you all!
Now, with everything aside, let us get into the 'The Sunshine Blogger' Award book tag!
Rules:
Thank the person who nominated you in a blog post and link back to their blog.
Answer the 11 questions sent by the person who nominated you.
Nominate 11 new blogs to receive the award and write them 11 new questions.
List the rules and display the Sunshine Blogger Award logo in your post and/or on your blog.
Questions from Noriko:
What are your plans for this summer?
Answer: To be honest, I have no plans for this summ-er…Summer. Oh my goodness, I almost spelled 'Summer' as 'Summar'. Well, I will make a rough plan for this summer now, since the question is to answer what are my plans. So, let us begin…
1. Read more books! I am planning to read more books than I always do this summer because I realized that I have been lacking in pace and I really want to catch up with the new releases and finish up all my To-Be-Read books on my shelves.
2. Buy more books? Yep. Buy more books. My birthday is coming up, so I might achieve this goal! I know, I just said I want to finish up my TBR piles. But, I need more books too.. Maybe just teeny bits of them.. Okay, that is a lie. I need all of them.
3. To study more and harder this summer. School is getting tougher and yes, I am stressing out. But I will not give up! I must stay until the very end!
Those are my goals for this summer, let us now move on to the next question!
If you could change one thing about yourself, what would it be?
Answer: This question got me thinking. Well, I would like to change many things.. But there is one thing that I really want to change about myself and that is my attitude towards the people who are constantly nagging. I mean, don't get me wrong, I love listening to them but sometimes, it gets frustrating. So, I really want to stay calm and answer their questions.
What is your favorite book genre?
Answer: Uhm.. One genre? Pleaseee…No. I have quite a few book genres that I always fanboy over and those book genres are:
1. Fantasy! This genre is, hands down, my favourite genre among this list! It has everything that I enjoy and everything that I want more of.. For example, Daughter of Smoke and Bone is a high fantasy book and I love this book, if you have not read it already, do yourself a favour. Go to the bookstore and get yourself a copy of it! You will thank me after that.
2. Paranormal/Supernatural. Definitely my second favourite. I love everything regarding to angels and magic and so on. I love this genre!
3. Dystopian. It has been years since the dystopian crazed and now this genre kind of died off a little. But, nevertheless, I still love this genre. Although the books which contain this genre repeat themselves over and over again, I still love them.
4. Romance. Sweet, contemporary romance. I love a sweet contemporary romance! Sorry, I repeated myself. But, you get what I mean.. Right?
5. Science Fiction. Of course! Science Fiction. I love science fiction books, they make me think about the world and how very small my knowledge about the world really is! I love science fiction, nonetheless.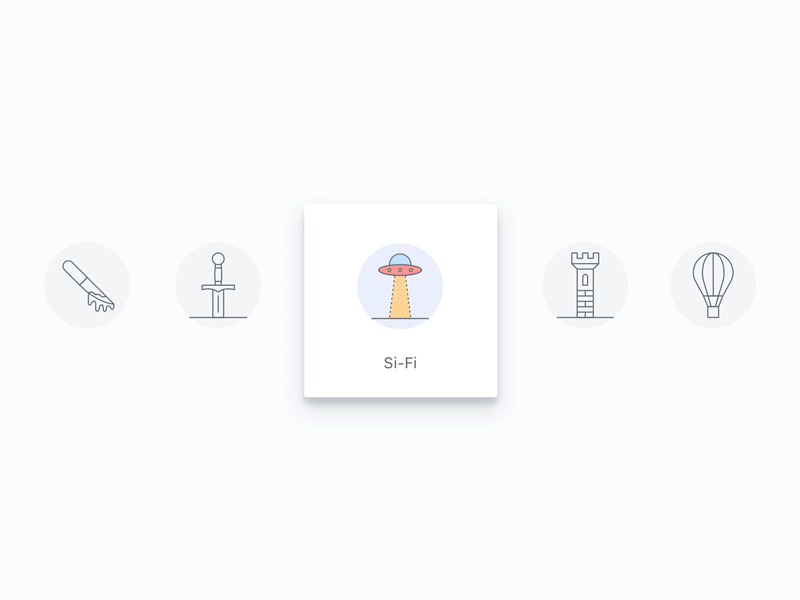 Who is your recent fictional crush?
Answer: Obviously, Mare from Red Queen.
If you could eat only one food for the rest of your life, what would it be?
Answer: I would rather not eat because that particular food will make you think of the good ol' days when you can eat any food you want in the world.. Except for the unaffordable ones though.
Answer: I am much more of a tea drinker because only tea can make me feel truly awake. Whereas coffee makes me feel sleepy. I do not know why, but coffee does not work on me.. Does it keep you all awake? I hope not because I do not want to be the only one.. BOOHOOHOO.
Night owl or morning person?
Answer: Night Owl. Definitely a night owl person. I would normally read a book until late at night without realizing it is already.. uh.. 1:40 in the morning. Yes. That is me and my life.
Answer: I do not think I have one in real life. But in my fictional world, I have telekinesis, speed, able to control everything power.
What's the weirdest or most unusual thing you've ever eaten?
Answer: Banana and chocolate. It was fantastic and I need or rather must try it again!
What do you most love about YOU?
Answer: What I love most about myself? Being able to be in a fictional world when I am reading and being humble human beings!
What are your passions in life?
Answer: I am still thinking about it! But I would really like to become a Biochemist and a Writer in the future!
My nominees:
My Questions:
Ah. Creating questions, how I love you. This section is going to be hard for me to make.
What is your favourite book of all time and why?
Would you rather live in a house full of roaches or a house full of mosquitoes?
What method(s) did you use to organize your bookshelves?
If you despised a book, what would you do with it? Burn it or donate it?
What is that one specific Young Adult trope that you hate reading about?
What would you do if a friend accidentally drop your book in a pile of mud?
Would you lend your friend the book(s) that you held dearly?
What is your most comfortable reading position?
Have you ever dream of fictional characters?
What is that one genre that you hate reading from?
Kiss, Kill, Marry.

For this question, I would like you all to pick characters that you love. (and please, no cheating!)

Do you ever feel.. like a plastic bag? Just kidding guys! That is not a question!
---
This is the end of my 'The Sunshine blogger Award' book tag! (By the way, if I did not nominate you, well, you have just been nominated! I cannot wait for you guys to attempt on my questions!) I hope you guys enjoyed this award article as much as I enjoyed making it and follow me with your wordpress account or via email to get notifications when I upload a new article! Bye!