Hey guys! It's Max here and welcome to probably the longest book review you will find on this blog! Today, I will be doing a spoiler-free book review on a book called 'Zombies Vs. Unicorns' by Holly Black, Justine Larbalestier, Kathleen Duey, Meg Cabot, Garth Nix, Margo Lanagan, Naomi Novik, Diana Peterfreund, Libba Bray, Alaya Dawn Johnson, Cassandra Clare, Maureen Johnson, Scott Westerfeld and Carrie Ryan. 
Zombies Vs. Unicorns is an anthology of Zombies and Unicorns. Please take note that there isn't any story regarding to Zombies fighting Unicorns or the other way around. There are short stories of Zombies and short stories of Unicorns only.
So, without further ado, let us get into this already long review.
*Note: All thoughts and opinions are on my own!*
I loved how minimalistic this book cover is!
"If you love someone, you're not supposed to want them to come back. Better a peaceful sleep in the earth than the life of a zombie–not really dead but not really alive, either."- Zombies Vs. Unicorns, Cassandra Clare.
Synopsis:
It's a question as old as time itself: Which is better, the zombie or the unicorn? This all-original, tongue-in-cheek anthology edited by Holly Black (Team Unicorn) and Justine Larbalestier (Team Zombie), makes strong arguments for both sides in the form of  spectacular short stories. Contributors include bestselling authors Cassandra Clare, Libba Bray, Maureen Johnson, Meg Cabot, Scott Westerfeld, and Margo Lanagan.
Discover how unicorns use their powers for evil, why zombies aren't always the enemy, and much more in this creative, laugh-out-loud collection that will have everyone asking: Team Zombie or Team Unicorn?
My thoughts: Introduction
Let us start off with the introduction in each of the story that was presented in the book. Every introduction began with a heated conversation between Holly (Team Unicorn) and Justine (Team Zombie). Their conversations were mostly about how you should switch your team to Team Zombie instead of Team Unicorn or how disgusting zombies really are. While I was reading the book, I looked forward on reading the introduction of each story because I enjoyed them and it made me laughed. I am sure you will laugh as well if you read the book!
The plot of each story was unique and it proved how much time and effort the authors clicked the plot of their stories together! Some of the short stories in the book make me wish for a whole physical book dedicated to the stories I really want to read more about because some of them ended with a cliff-hanger and Oh my goodness, that's not cool! I need more of them!
The pacing for this book was not at all fast. It was slow in some stories and fast in the others. It took me 7 days to finish the book and this book was definitely worth the time! (Even though I kind of failed my June To-Be-Read Piles…)
Some of the stories in the book dragged and let me tell you this: I did not enjoy the part where it dragged. We, as readers, tend to get bored when a story drags. So.. Yes, I did get bored and yawned a little at some point but I forced myself through those parts and the result is: I loved this book!
But I did not enjoy all the stories in the book. Some stories that were written by Libba Bray, Garth Nix, Scott Westerfeld and Margo Lanagan felt flat to me. The characters did not really appeal to me in any way and there were quite a lot of unexplained things that bothered me throughout their stories. Bu-, but, I loved their writing style which I will talk more about later on, and I will, no doubt, be reading the work they published! 
Now, let us get on with the writing style!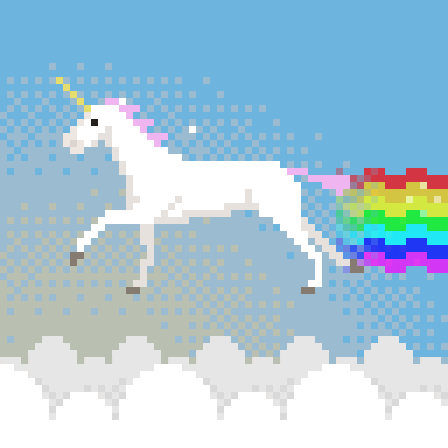 Writing:
For the writing style section, I will be doing it according to whose story was presented first, second, etc. For example, Garath Nix's story was the first story that was presented in the book, so, I am going to talk about his writing style first.
Team Unicorn: Garath Nix's (Story Name: The Highest Justice) writing style for this book was great! It was simplistic, lyrical and articulate. Even though his story felt flat for me, I still want to read more from him and I can't wait to read his other work beside Zombies Vs. Unicorns!
Team Zombie: Alaya Dawn Johnson's (Story Name: Love will tear us apart) writing style for this book was simply beautiful! I found her story to be intriguing because she writes like none other authors. She wrote 'Love will tear us apart' in second person point of view: you. It was weird and pretty uncomfortable in the beginning, but after a while, my love for the story and her writing style started growing and I ended up really enjoying the POV.
Team Unicorn: Naomi Novik's (Story name: Purity Test) writing style for this book was fabulous! I don't think I can form a proper sentence… word, I mean, for her writing style.. So, I will just have to say that her writing style was fabulous.
Team Zombie: Carrie Ryan's (Story Name: Bougainvillea) writing style was awesome! I am going to read her other work soon. Her story and her writing style pulled me in until her story ended. (And I still cannot believe it ended that way.. [Spoiler])
Team Unicorn: Margo Lanagan's (Story Name: A Thousand Flowers) writing style was rare, I would say. Rare in saying how she changes point of views so quickly and professionally! Her story felt flat for me but her writing style totally did not!
Team Zombie: Maureen Johnson's (Story name: The Children Of Revolution) writing style and plot were oddly beautiful and touching. Firstly, Her writing style was as clear as the crystal… If you get what I am trying to say.  Secondly, the plot of the story killed my heart and touched my heart with healing powers at the same time. I just can't… That ending definitely destroyed me. (Sorry, I can't tell you guys! I would be spoiling you if I have told you about the ending!)
Team Unicorn: Diana Peterfreund's (Story name: The care and feeding of your killer baby unicorn) writing style was very lyrical! Her writing style makes me want to read her other work, such as, 'For Darkness Shows the Stars' now! Her writing style was truly a work of art!
Team Zombie: Scott Westerfeld's (Story Name: Inoculata) writing style was not my favorite in this book. His writing style was a little inarticulate and a little too flowery but I am still looking forward on reading his other work even though I didn't really like his writing style and the story!
Team Unicorn: Meg Cabot's (Story Name: Princess PrettyPants) writing style was fantastic! I did not really like her writing style in the beginning because I found it to be indirect, but I have grown to love her writing as the story progressed further. 
Team Zombie: Cassandra Clare's (Story name: Cold Hands) writing style was great.. As always! Her story was bittersweet and I loved it! I will be reading 'The Mortal Instrument' Series soon! 
Team Unicorn: Kathleen Duey's (Story name: The Third Virgin) writing style was clean and articulate. Basically, the plot of her story was about a unicorn becoming suicidal. Kind of weird because I have never thought of unicorns turning suicidal. Now, the story sticks in my head ever since I finished the book.
Team Zombie: Libba Bray's (Story name: Prom Night) writing style was consistence and fabulous! I loved her writing style, but unfortunately, the story she wrote felt flat for me.. But, I am still looking forward on reading 'The Diviners' book trilogy by her!   
Characters:
For the characters section, I am just going to talk about a few characters in the book that I loved! So, let us get on with it!
Jess (From The Highest Justice): She was a character that was brave, badass and kind. She is, no doubt, in my favorite characters list and I wish we can have a physical book fully dedicated to her and her trials in the throne. 
Grayson (From Love will tear us apart): She is definitely the best character in the book! She had a great character growth in a short story. She was not kind and not a good person. That's all I am going to talk about her because I do not want to spoil the surprise for you guys!
Iza (From Bougainvillea): She had… a great character growth but the character growth came crashing down at the end of the story. To be honest, I kind of died off a little because she had potential but she turned into what her [Spoiler] was. But, all in all, I still loved her.
Wen (From The Care and Feeding of your Baby Killer Unicorn): She was pretty weak in the beginning, but her character growth increased as the story proceeded. Wen was kind, a little annoying, brave and adventurous! I loved her character in this book!
Overall:
I am giving this book an 80% rating. I loved it and I recommend you all to check this book out! 
"She feels like someone has planted a tree in her chest and then pressed fast foward on the world, branches growing and twisting and pushing her apart from the inside."- Zombies Vs. Unicorns, Carrie Ryan.
---
This is the end of my spoiler-free review for Zombies Vs. Unicorns! I hope you all enjoyed it and follow me with your email/wordpress account to get notifications when I post a new article! Bye!