I am oddly touched by this book…
Hey Guys, it's Max here! I will be doing a book review for 'Noggin' by John Corey Whaley today. Noggin is a young adult, contemporary novel following our protagonist, Travis, who had cancer five years before his head was sliced off from his body and five years after his head was reattached to some other guy's body. So, without further ado, let's get into the book review! 
*Note: All thoughts and Opinions are on my own! And, also note that this is a spoiler-free review!*
"Maybe we all just exist, all versions of us exist at times, and we have to figure out a way to get to each of them, to find each one and tell that version that it's okay, that it's all just the way it works, a concept too powerful to ignore but too complicated to explain."- Noggin, John Corey Whaley.
Synopsis:
Listen — Travis Coates was alive once and then he wasn't.
Now he's alive again.
Simple as that.
The in between part is still a little fuzzy, but he can tell you that, at some point or another, his head got chopped off and shoved into a freezer in Denver, Colorado. Five years later, it was reattached to some other guy's body, and well, here he is. Despite all logic, he's still 16 and everything and everyone around him has changed. That includes his bedroom, his parents, his best friend, and his girlfriend. Or maybe she's not his girlfriend anymore? That's a bit fuzzy too.
Looks like if the new Travis and the old Travis are ever going to find a way to exist together, then there are going to be a few more scars.
Oh well, you only live twice.
My thoughts: Introduction
Let us start off with the plot of the book. The plot of the book was very well-thought out and super unique in a way that meteorites are unique. While I was reading this book, I kept guessing something will happen, or something is going to happen, but, the plot of the book took a different turn and I was awed by it!
This book was quick, light and easy to read. It does not require much thinking but it requires reading and understanding, that's all. Also, this book is a perfect summer read. Actually, it's perfect for anytime of the year.
The pacing for this book was quick, like I have said earlier. I read this book in three-days time and I was really surprised by that because I have not been reading-well [Something like a reading slump? I guess?] for quite sometime until this book destroyed that little thing and I can finally read-well again!
The Family/Friendship aspect of the book was very well-seasoned! John doesn't just put the idea of Family/Friendship aside like no biggie, he made the story much more interesting with them in it. 
[Just to let you know, this is an emotional read and prepare for a rollercoaster ride with this book!]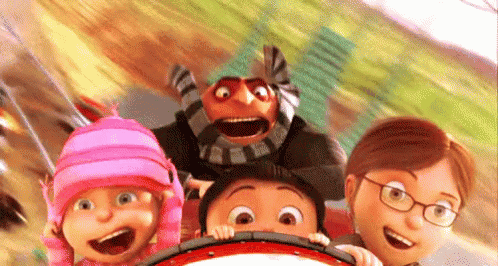 Writing:
The writing style for this book was fantastic! It was crisp, declamatory, eloquent and sometimes, a little diffuse. Yes, I said it: A little diffuse. Not much, though. Just a few sentences and you will be back on track with the story.
I liked the flashback techniques that John used in this book. For example, a few chapters from the past and then a few more chapters back to the present day and then repeat.
I also liked how easy we get to follow the story. The story flows nicely and it doesn't confuse the readers and like I have said earlier, it doesn't require much thinking, so, I really liked the flow of the story. 
[This is going to be weird, but I also really liked the shocked faces of the people in the book. I don't know why, but I find it funny]
Characters:
Travis: He was a funny, smart and decent person. I felt bad for him while I was reading the book especially when [Spoiler]. He did make some stupid decisions sometimes, but considering the events that happened to him, I forgave him for doing so.
Kyle: I really liked his character development in the book! He was a kind and loving boy and he is no doubt in my favorite characters list! 
Hatton: He was a humorous and kind person and his character development in this book was really great as well. But, I really wish we have more in-depth with this character.
Cate: She was a great character. [I am not going to elaborate on in fear I would spoil something..]
Overall:
I am giving this book a solid 90%. It was a quick and light read and I highly recommend you all to give this book a try! 
"But in that moment I understood what they say about nostalgia, that no matter if you're thinking of something good or bad, it always leaves you a little emptier afterward."- Noggin, John Corey Whaley
---
This is the end of my spoiler-free review for Noggin! I hope you all enjoyed it and follow me with your email/wordpress account to get notifications when I post a new article! Bye!